How to Engage Prospects for Virtual Admissions Open House and Webinars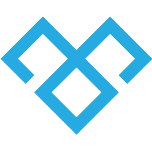 11th August, 2020
4 min read
Virtual admissions open houses present effective way colleges and universities can convince students to opt for remote learning. To help you understand and leverage the technique better, we have compiled a comprehensive guide encompassing everything from what virtual open houses are about crushing enrollment targets.
What is Virtual Admissions Open House?
A virtual admissions open house or Webinar is an online event that gives prospective students a virtual tour of what they can expect in the upcoming academic year. In addition, most colleges and universities use these events to showcase their course offerings through short demos.
These demos provide prospects a clearer picture of what to expect from the classes and drive them towards enrolment. The platform also allows universities to clear any confusion that might prevent students from enrolling.
Benefits of Virtual Admissions Open Houses
Virtual open houses and webinars offer more significant benefits than traditional open houses.
Extended Reach: With remote education becoming the norm, the pool of prospective candidates has extended beyond national and international boundaries. Virtual open houses are a way colleges can reach out to a global audience and build an international student base.
Detailed Insights: Unlike physical open houses, virtual ones allow you to monitor the event's impact. By simply referring to your analytics and reporting platforms, you can get detailed insights into prospects' behavior. The understanding will enable you to find the prospect's pain points and use them in webinars to drive enrollments.
Cost-Effective: Virtual open houses are far more cost-effective than traditional open houses conducted on campus. In contrast to open houses on campus, colleges and universities save on the cost of staffing, incidentals, resources, and catering. In addition, for a university to conduct a practical webinar, only a webinar platform is required.
Accessibility: On-campus open houses require people to travel, spend money and resources to reach the destination, while virtual does not. Anyone with a smartphone and internet connection can attend the event.
Steps to Hosting a Successful Admissions Webinar
Now that you know that virtual admissions open houses are a powerful tool for enhancing enrollment rates, let's take a look at the steps you need to take to host one:
Promote the Webinar with Effective Outreach Campaigns: A webinar fails to meet its objectives without its intended audience. To reach the target audience, you must use effective campaigns that capture their attention and drive them to register and attend the event. However, it cannot be easy. With open email rates declining and cold calls proving ineffective, universities and colleges need to identify other ways to reach the target audiences. Read on to find out an effective solution to the problem.
Pick a Popular and Reputable Platform for Hosting the Webinar: Choose a reliable, well-known platform and support multiple ways for participants to join. Another critical factor to note is the number of participants you expect to join the Webinar. Ideally, you should use a paid version of any platform to avoid any inconveniences.
Use Content that Engages the Audience: Because most students struggle to understand what to expect from online sessions, it is best to use the admissions webinars to educate them about the process through short demos. In this way, you can showcase your course offerings and convince students about the efficacy of the medium.
Follow Up Before the Event:Highly interested candidates may forget about the event. Therefore, you should send out periodic reminders and follow-ups to prospects who have confirmed as well as the ones who have not.
The method will improve the probability of a prospect signing up for the event and improving your outreach campaign's efficacy. Like outreach campaigns, the challenge here is to capture prospect attention effectively.
With most universities using digital mediums for their marketing, it is becoming difficult to cut through the noise and reach the target audience. But there is an automated solution that can be of great help. Continue reading to find out more.
Analyze the Response to the Webinar: with the help of webinars and virtual open houses conducted online, you can gauge the audience's "Response." For example, you can analyze the length of the Webinar they stayed for, the parts that received the most views, and feedback from the attendees at the end of the event.
With this information, you can streamline your Webinar content to prospect expectations and boost application rates.
Text-based automation platform – the trump card for promoting virtual open houses
One of the most critical requirements to make the event a success is to get the audience to attend it. Unfortunately, as discussed earlier, reaching prospective attendees is becoming difficult as digital spaces become crowded.
An effective way to overcome the barrier is by using text-based automation platforms specifically designed for schools and universities. It is a marketing technology that enables organizations to automate communications. The AI uses personalized messages to contact prospects through text messaging platforms. With open rates as high as 99% and response rates of 45%, these channels are perfect to attract prospects' attention and drive them to respond.
Universities and colleges can leverage the technology to automate sending out invitations for webinars. In addition to sending out invites, the technology collects RSVPs and creates a report of the attending people. Besides this, the AI also sends out reminders and follows up with prospects at scale. In this way, AI-driven text message system for schools, colleges, and universties drives prospects to attend webinars and aids universities in enhancing enrollment rates.
Are you struggling to get through to the audience to promote your virtual open house? Contact us, and we will help you automate invites and RSVPs. With Meera AI, you will be able to convert prospects to students.
About Meera
Meera is an A.I.-driven text messaging & communication automation platform that emulates human conversations at scale through preferred channels. The platform also streamlines connectivity with customers to enhance sales, marketing, and service processes