Free Up Your Team With
AI Appointment Scheduling
Meera uses text messaging to automatically set up demos and meetings without the back-and-forth emails.
Trusted by companies like: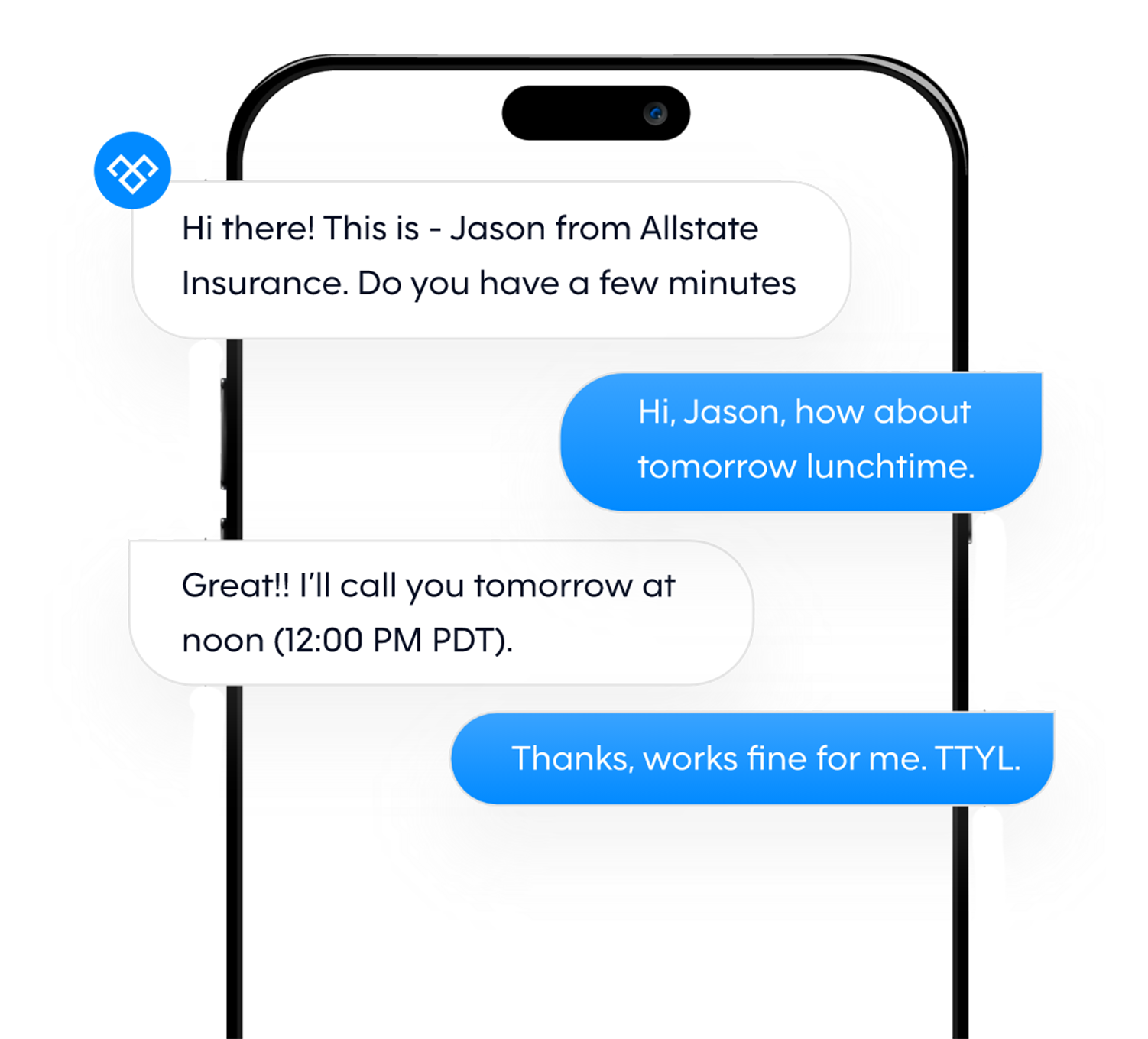 Trusted by companies like:



Get More
Scheduled Calls


And Closed Deals With Less Effort

Here's how Meera uses AI to automate the entire appointment scheduling process:
Meera sends prospects
a text

to schedule a meeting.

It will even follow up with people who don't book right away.
Meera
schedules the meeting

for both the prospect & the agent

It can check the availability of up to 100 of your representatives.
Meera
follows up with everyone

to remind them of the meeting.

It can also start the actual phone calls and connect your agent automatically.
Check This Video To Learn More About The Scheduling Process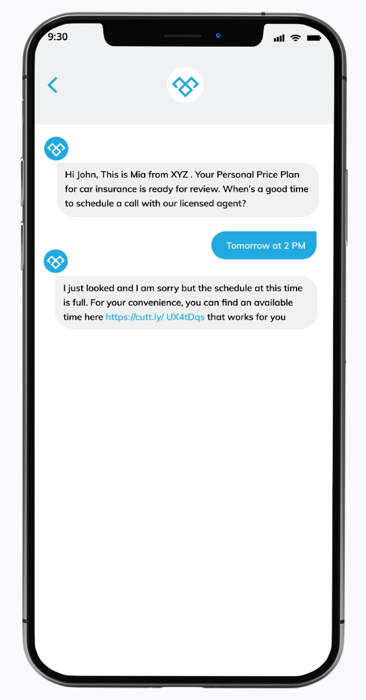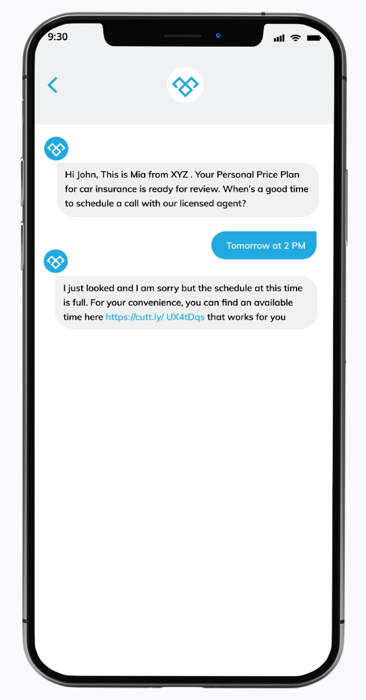 Focus On Meeting

Your Prospects Instead Of Chasing Them
Boost Your Connect Rate By 40%
Meera can understand replies and send messages that are triggered by the criteria you set. This increases the chance of a prospect responding — without any manual outreach.
Never Miss Another Opportunity
Meera texts new leads within that crucial 10-15 second window and then transfers the conversation to your team at the right time. So warm leads never go cold.
Reduce Costs By Automating Tasks
Ask Meera to nurture and follow up with sales leads, remind prospects about meetings, notify customers about their overdue accounts and more.
Boost

Your Customer Support &

Enhance

Your Brand
Help Customers

Stuck In Long Wait Times

Did a customer call your support line and then hang up after waiting to speak to someone? Meera will text that person, apologise and then schedule a call for them with an agent.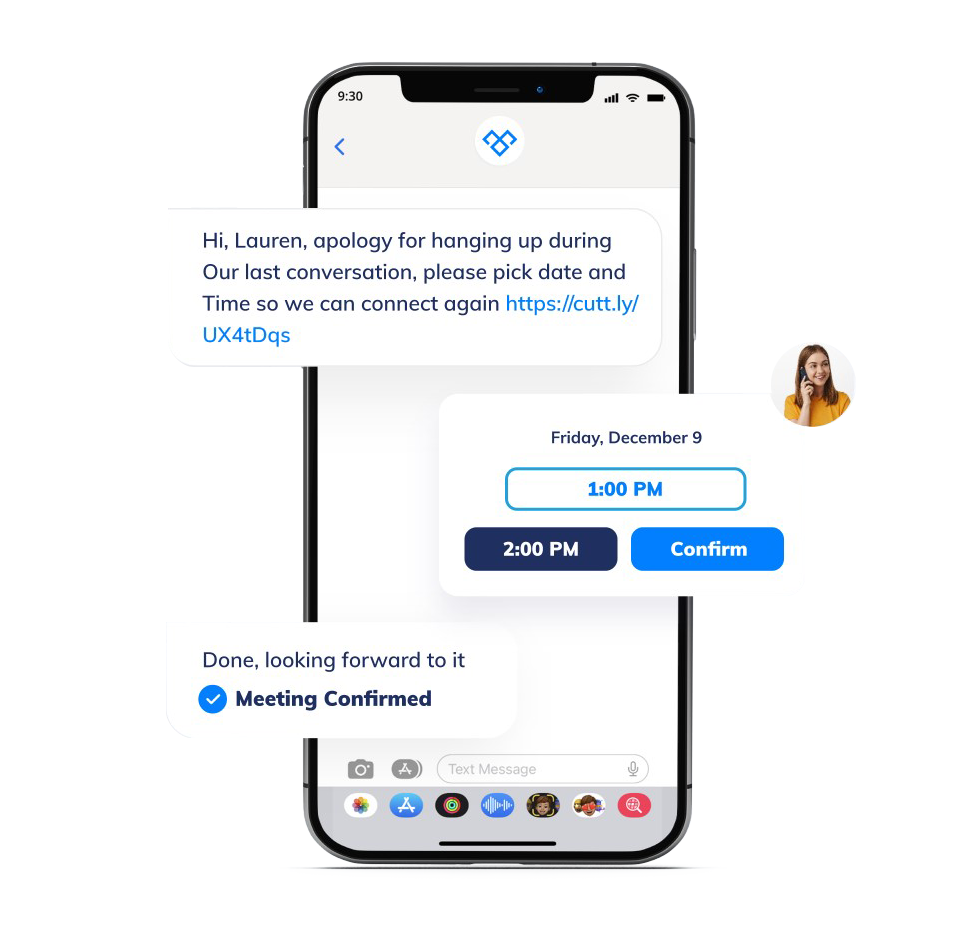 Engage At Scale With
NLP Technology
Meera's automated texts are optimized using artificial intelligence and tested SMS best practices. So every message sounds human and helpful.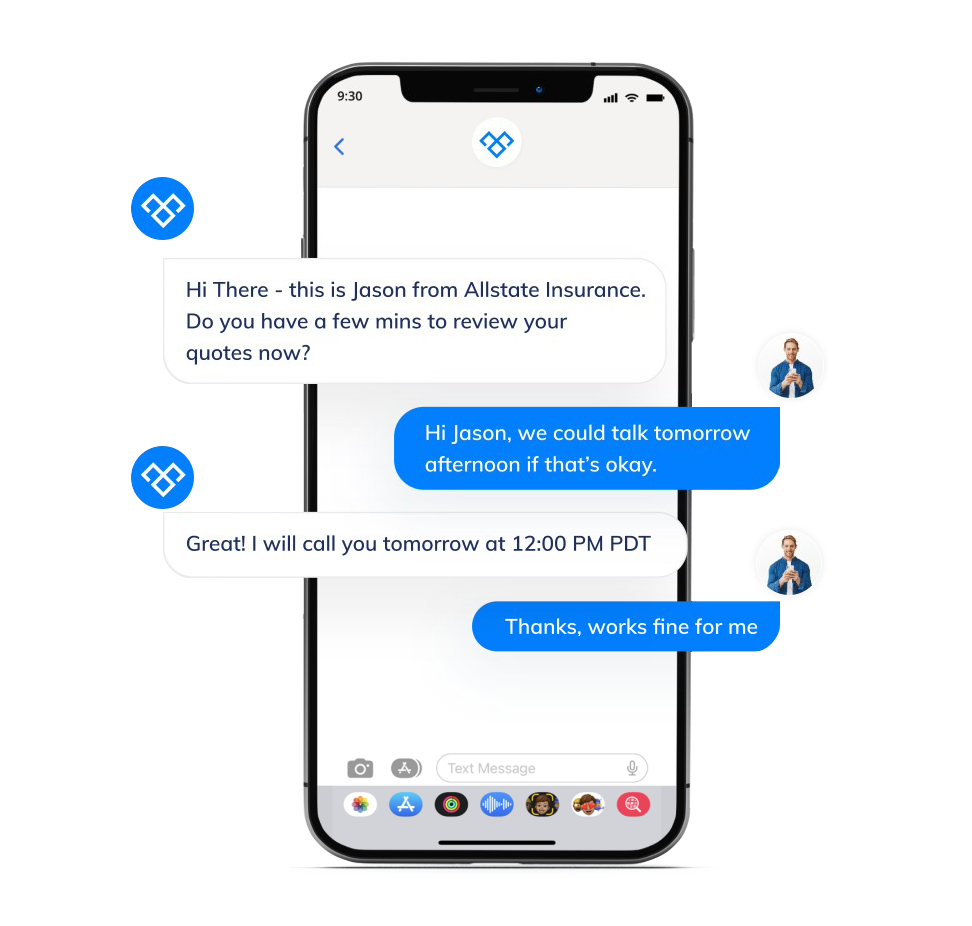 Empower & Impress

Your Prospects

Allow prospects to request a day and time that works best for them to meet. Meera handles all the calendar-checking and scheduling for your team.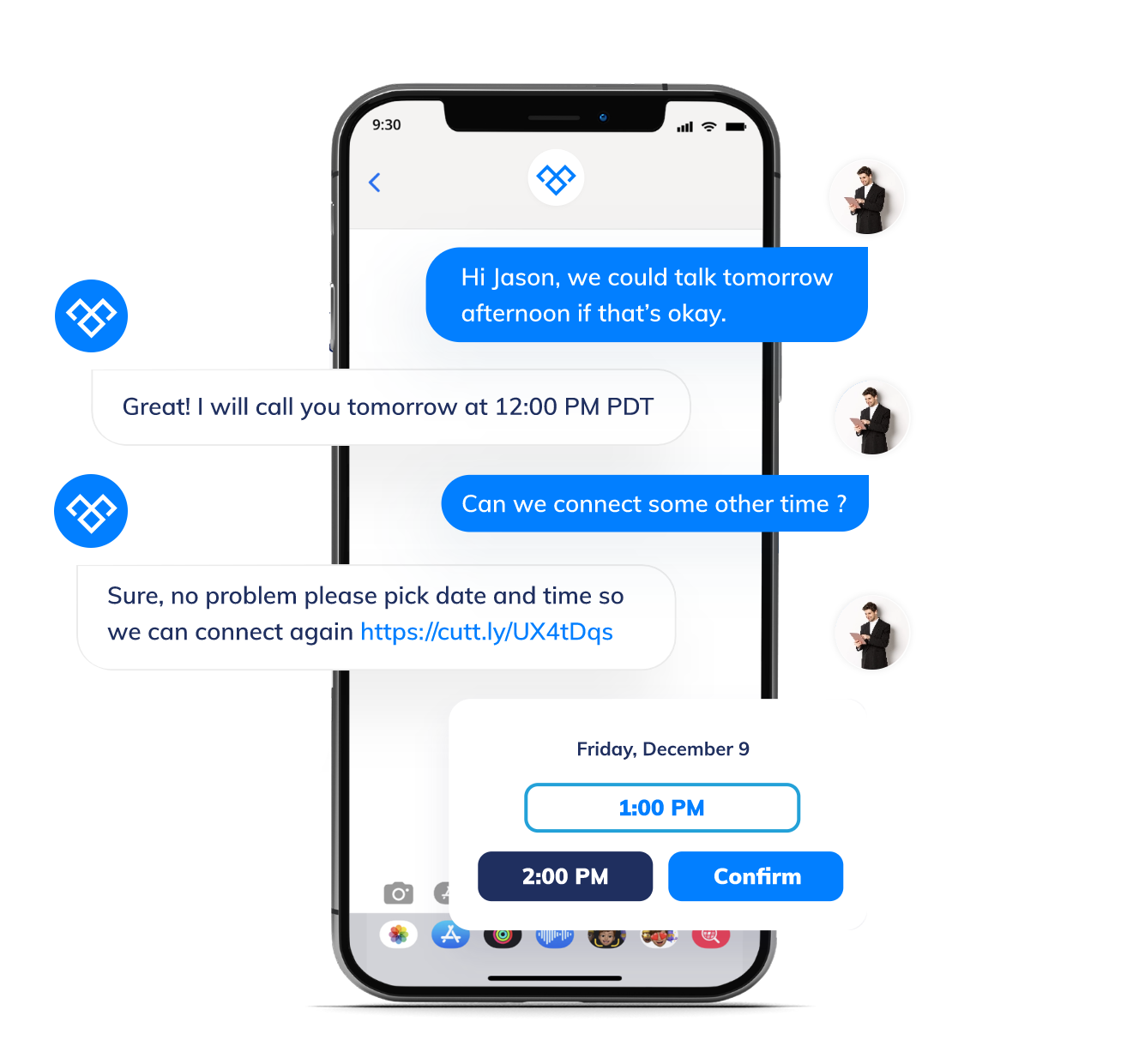 Create smarter appointment scheduling
campaigns with 5,000+ app
integrations