Text Messaging Platform: Keeping Businesses Afloat and Roaring During the Pandemic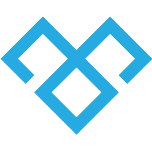 11th August, 2020
4 min read
The unprecedented times have called for businesses to innovate and leverage state-of-the-art technologies in machine learning, artificial intelligence, and robotic process automation to cut costs and fix operational inefficiencies.
With no end to the pandemic visible in the foreseeable future, technology plays a pivotal role in reshaping businesses and industries.
Why Automation Matters
As the physical distance between businesses and consumers increases, communication has become the key to closing the gap. AI-driven text-based automation platform, among other technologies, has become a critical weapon for enabling businesses to navigate through business uncertainties and engage customers effectively.
Let's examine how the pandemic has impacted various industries and where text messaging platforms fit in.
Insurance
Even in the absence of the pandemic, the insurance industry was highly competitive. However, with the added stress of the pandemic, insurance companies are finding it difficult to cope with the pressure. Managing the crisis has resulted in a rise in operational costs while global premiums plummet as many lines of businesses continue to shrink. These factors have caused an average insurer to lose 35% of its market capitalization.
In addition to the financial setback, insurance companies register a spike in queries regarding health and life insurance claims. Insurance companies are struggling to handle the upsurge in questions while working with limited employees. All this, accompanied by pressure from governments to relax premium payment deadlines, has added to the crisis.
Banking and Finance
The COVID-19 outbreak is redefining customer expectations from banks and financial services. With physical access to bank branches no more feasible, customers expect banks to roll out digital services. In addition to this, the changing economic policies and financial aid announcements have resulted in an upsurge in consumer queries.
Customers are turning to bank contact centers to get their queries clarified. However, with banks operating with a small volume of staff and a significant increase in the influx of customer queries, most banking institutions are struggling to communicate with their customers.
Healthcare
Healthcare systems have been the most impacted by the pandemic. Doctors, nurses, and support staff battling the virus are overwhelmed with a heavy inflow of patients, resulting in healthcare systems being dominated even in the most affluent countries.
While treating patients, the nurses and support staff have to handle calls from patients and answer their queries. The additional burden of managing these administrative tasks is taking a toll on already tired and overwhelmed healthcare workers.
Systems worldwide need technology to ensure that healthcare workers do not have too many administrative tasks on their plates.
Automobile
With social distancing norms in place, auto dealerships have registered a significant decrease in customer footfall. Along with disrupted supply chains, a fall in revenue has the automobile industry on edge, with various dealerships facing closures. However, the pandemic has redefined customer expectations who now expect auto dealers to move their services online.
Because dealerships are heavily reliant on traditional ways of doing business with their customers, they struggle to adapt to the new normal. As the industry adopts new techniques to get the company going, the industry needs to revamp its communication strategy to stay connected with its customers and notify them about the new services.
Education
Coronavirus has resulted in most educational institutions switching to online learning. However, while it has allowed colleges and universities to continue their classes, students are still hesitant in the efficacy of the new model, causing universities and colleges to re-evaluate their communication and marketing strategies.
With the online learning model leveling the playing field for universities worldwide, competition in the sector has intensified. As a consequence, universities and colleges are struggling to reach their enrollment targets. Therefore, it must be time to reinvent their marketing to sustain and scale.
Text automation platform – the need of the hour
One thing that is common to all industries is communication. Text-based automation platform offers enterprises a way to streamline their communication strategies which is crucial to improving operational efficiencies and retaining customers.
A few ways the AI can be helpful are:
Information dissemination
With so many uncertainties around the pandemic, a text-based automation platform offers a way organizations can keep their customers updated. For example, it helps universities notify customers of new offers, education webinars, changes in bank operations, crucial information about the pandemic, and government policies.
Not only do text-based automation platforms automate the process, but it also improves its efficacy by personalizing messages and using text messaging platform to ensure the information reaches the target.
Customer query resolution
Most industries are struggling to address and answer customer queries while working with limited staff, and this adversely influences brand value and puts added pressure on the employees.
Text-based automation platform offers hospitals, educational institutions, banks, and insurance companies the to optimize their customer service. In addition to addressing thousands of queries, text-based automation platforms can help organizations save significantly on operational costs by automating the process.
Marketing
Getting through to the customers has become immensely difficult in recent times. A surge in investments in digital marketing has made the space expensive and crowded. Text automation platform enables organizations to personalize marketing and meet prospects where they are.
Its capability to leverage text messaging platforms to communicate with customers makes it a lethal marketing weapon to help organizations sustain and scale their business during the pandemic. The tool also amplifies ROI on marketing investments by engaging inbound leads and nurturing them.
Appointment scheduling
You can use the text-based messaging platform as a meeting scheduling platform feature in a variety of flavors.
>By hospitals as an online appointment scheduling solution to schedule patient
appointments leaving nurses and support staff free to take care of the other patients
By auto dealerships for scheduling doorstep test drives and scheduling service pick-ups
By educational institutions for sending invites and hosting webinars
By insurance companies to schedule calls to discuss premiums and policies
The Bottom Line
Text-based automation platforms' versatile nature and human-like intelligence make the tool a must-have for surviving the pandemic and scaling businesses in the post-COVID-19 world.
Want to try an advanced AI-driven text-based automation platform? Get started.
- - - - - - - -