Text Messaging – The Uncontested Winner in Marketing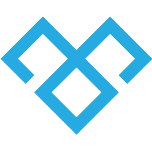 20th December, 2019
4 min read
Why Choose Text Message Marketing?
The use of text message marketing entails a range of benefits that other technologically-advanced digital channels lack. Some of the key benefits and reasons to incorporate the use of text message marketing in your strategies are:
Your Audience is Here
The main objective of any marketing strategy is to reach out to the targeted audience, capture their attention, and elicit responses. Be it the baby boomers or generation Z, everyone with a phone has an inbuilt SMS marketing platform. Unlike other digital channels with a restricted audience base belonging to a certain age or interest group, text messaging and inbuilt SMS platforms give you access to all the people with mobile phones. With 97% of the global population using SMS to communicate at least once a day, the open rate for text messages stands at an astounding 98% and the response rate at 45% making text message marketing an effective way of communicating with customers, prospects, or leads.
A Personalized Approach
Personalization is key to cutting through the noise in today's fiercely competitive marketplaces. By directly contacting customers through text messages, mobile marketing campaigns leverage one-on-one interactions to strike a personal chord and rapport with customers. Coupled with messages tailored to individual users, text messaging marketing holds an edge over other communication and social channels with the SMS notifications drawing an urgent response from the users.
Circumvent Spam Filters
E-mails are a handy tool that gives you easy access to leads or prospects. Finding email addresses is comparatively easier than getting personal mobile numbers. However, the recent spike in the use of email for marketing has saturated the space making it overwhelming for users to go through thousands of promotional emails they receive every day. In addition to a tussle for attention, spam filters restrict emails from reaching your prospects, leads, or customers. Your limited-period offers and promotions might not generate the traction and traffic you are looking for with email spam filters in your way. Consequently, email open rates are constantly deteriorating averaging 20% in 2019 and response rates being as low as 6%. On the other hand, text messaging ensures your promotional messages reaches prospects instantly and are seen in a timely fashion.
The Consumer-friendly Channel
Text messaging is a channel that has won the approval of customers and consumers. Approximately 75% of customers prefer to receive marketing messages via SMS rather than emails. The reason behind the trend is the significant influence mobile phones exercise over the decision-making of consumers. With mobile phones acting as the virtual consultant for important buying decisions, SMSs with promotional offers and other relevant information often aid customers in making quick decisions and saving time and money. Therefore, the channel holds great potential that can be strategically leveraged to boost revenues, sales, and profitability.
The Pocket-friendly Channel
Creating awareness and getting traction on websites involves investing huge sums of money in digital channels and platforms. However, these channels are increasingly becoming saturated with every brand vying to capture consumer attention. Consequently, investments across digital channels are moving in an upward trajectory making these strategies expensive and often not feasible for small to mid-sized businesses. SMS marketing is one of the cheapest ways for your business to market the products is one of the cheapest ways to market your products. If used intelligently, text message marketing can aid your business in generating targeted revenues at affordable costs.
Unearth Consumer Preferences
Text messages are a handy and hassle-free way to collect customer data for analysis. By adding website links to text messages, you can easily track the traction promotion strategies bring to websites and the efficacy of text message marketing strategies. With this data, you can analyze the impact of your marketing strategies and customize them to maximize its appeal and the overall profitability of your campaigns.
Take your Mobile Marketing Strategy to the Next Level
The flexibility, high open, response, and conversion rates that SMS marketing offers have turned it into an industry favorite with brands such as Facebook, Ikea, CNN, Tommy Hilfiger, Reebok, and many others already leveraging the benefits of the simple yet effective approach. With investments in the sector increasing, the application-to-person message (A2P) market is expected to be valued at USD$ 70 billion by 2020. When coupled with personalization and quick intelligent responses, the marketing technique can simplify every aspect of sales and services. Meera.ai offers a solution tailored to the requirements. The intelligent conversational AI not only automatically contacts leads, prospects, or customers but also interacts with them through interest-based conversations via popular text messaging platforms. The following tasks can be automated and streamlined with the virtual agent at your dispense:
Automate Sending Out Promotional Offers
Meera seamlessly integrates with numerous Customer Relationship Management (CRM) software and automatically uses the information saved in the systems to reach out customers, prospects, or leads with personalized promotional offers. The conversational AI is designed to help companies create upsell and cross-sell opportunities in addition to lead generation and nurturing.
Notify Customers
Other than streamlining the marketing cycle, the smart texting platform can be used to send out periodic and emergency notifications to users. The intelligent assistant can be customized according to the needs of the industry and used to automatically send out alerts for exams, classes, weather, events, schedule changes etc.
Schedule Meetings
Automate meeting scheduling via text messaging with Meera. The AI-powered assistant enables customers or prospects to schedule meetings with company professionals according to their availability to boost contact rates.
Collect Feedback
Leverage the exceptional response rate of the text messaging platform to collect quick and effective feedback. Meera uses interest-based personalized conversations to seamlessly conduct feedback. The collected information can be used to streamline entire value chains and optimize operations.
With mobile phone adoption and personalization trends emerging as the forerunners in the dynamically changing global business landscape, text messaging and conversational AI provide the key to remaining relevant, profitable, and competitive in the increasingly crowded space.
About Meera
Meera is an A.I.-driven text messaging & communication automation platform that emulates human conversations at scale through preferred channels. The platform also streamlines connectivity with customers to enhance sales, marketing, and service processes