Just A Few Brands That Use Meera





It's Getting Tougher To Nurture Leads With Email Alone
Average email open rates are at just 21% — and they continue to drop
Mass emails feel impersonal and get missed in the inbox clutter
Aging leads can become forgotten or abandoned leads
Get The Engagement That Email Can't,
With
Fast, Personalized Texts
Meera gives your agents the power of human-feeling messaging, and the ability to
reach far more contacts via text than they could manually.
Don't Get Dragged


Down By Busywork

You know it happens: A day (or week!) gets busier than expected, and people who should be your contacts go unanswered. With Meera, no matter how busy your team, no customer gets the silent treatment.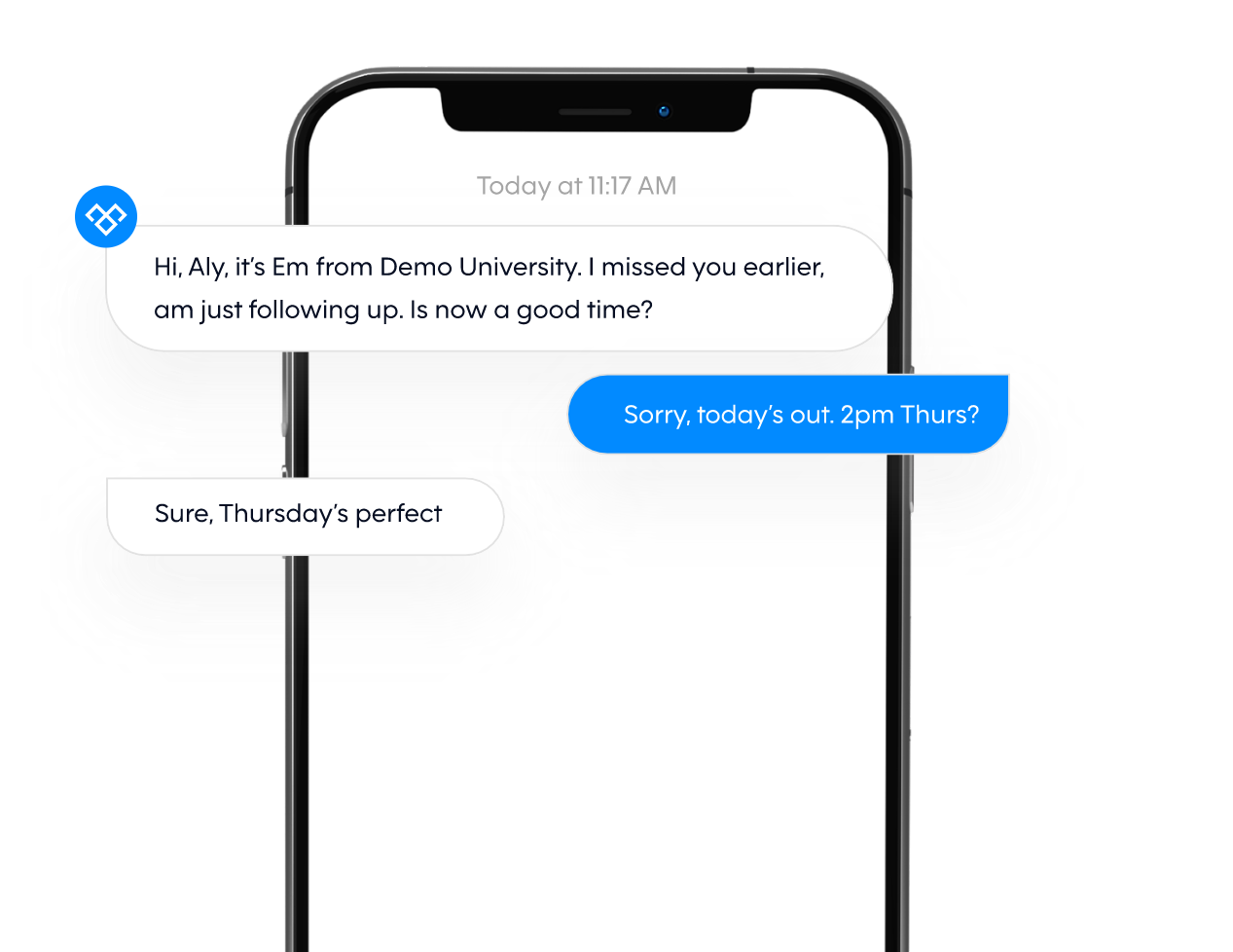 Leave Robotic Communication

For The Movies

Messages from Meera sound natural, because they've been long optimized and tested over the course of tens of thousands of conversations.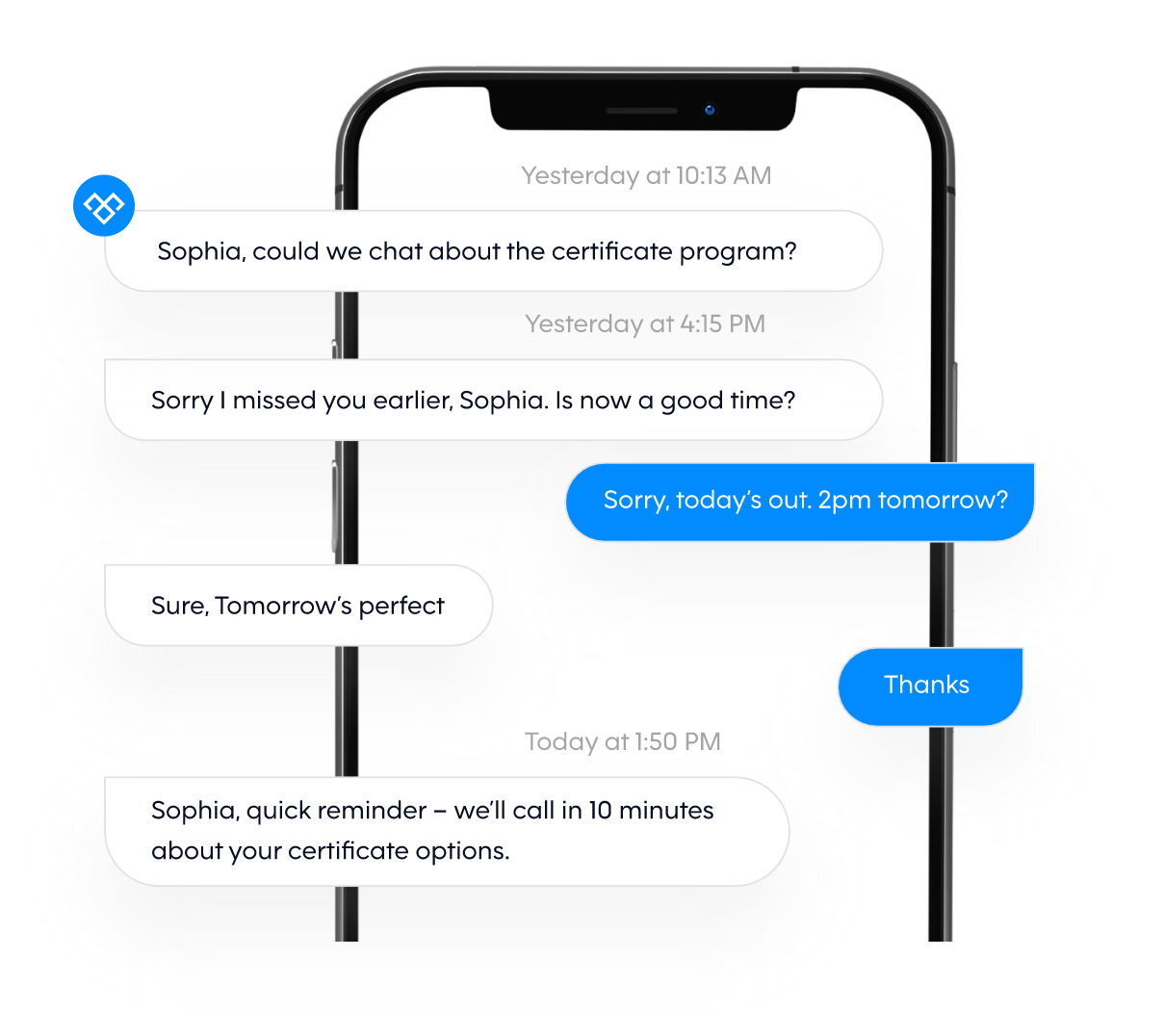 Cultivate Conversations,

Now Or Later

Meera doesn't put your contacts on the spot the way cold calling does. You want to meet with real people, at the time that works best for you, and Meera lets you make the transition to a call (scheduled, or Right Now) smoothly.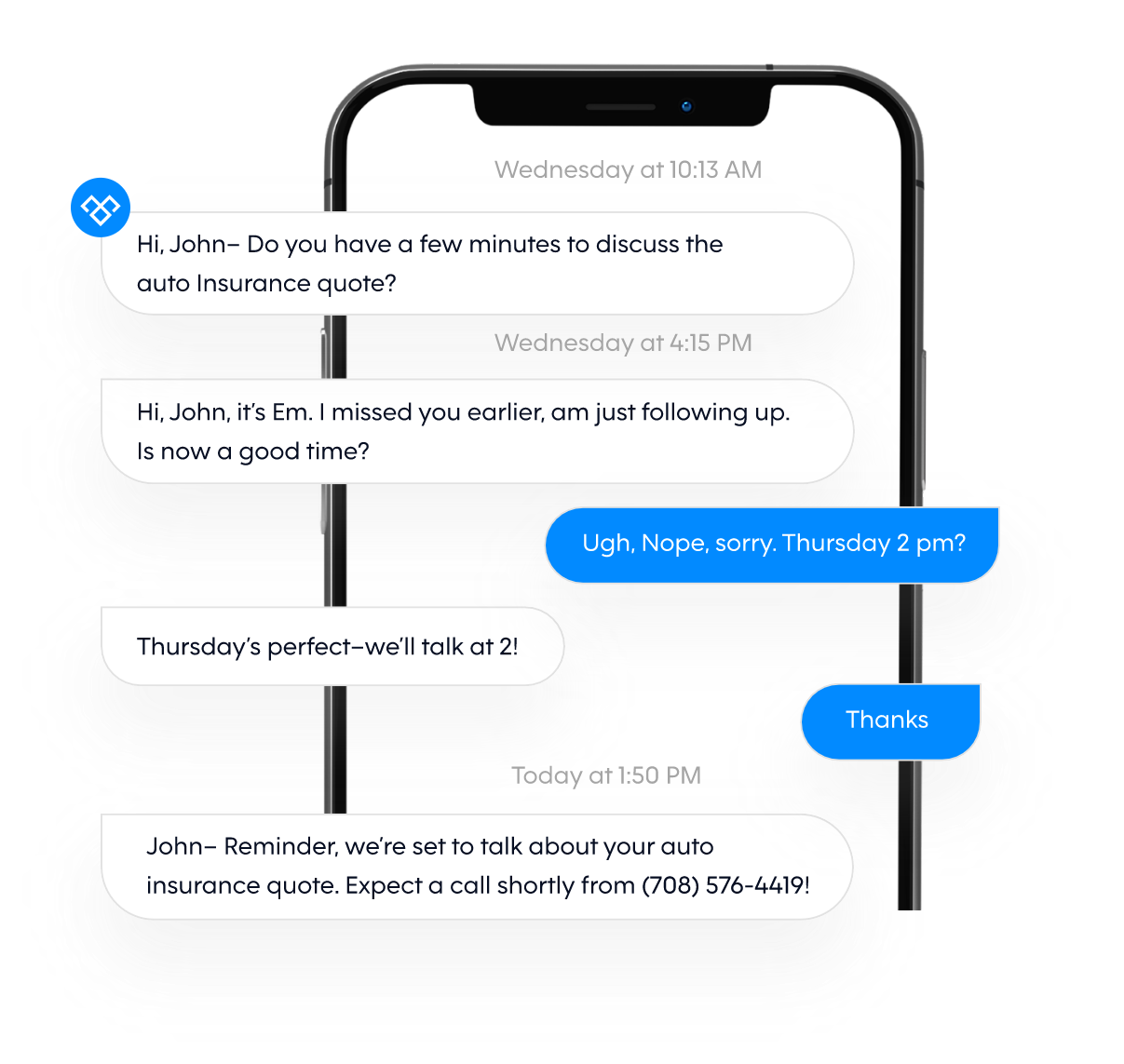 Reach More People. Faster. Automatically.
Use SMS to Up Your Connect Rate By 40%
Meera conversations mean no manual calling or emailing. Your messaging goes out, consistently – over the only channel with a 95%+ open rate.
Don't Wait Until You're a "Who?"
When a contact enters your system, Meera sends a friendly text in just 10-15 seconds, and nurtures the conversation until it's the right time for a one-on-one call.

Automate Tasks, and Save People Time
Meera knows when a prospect says they want a call – and can sense when it's time for one based on their questions and activity.
With Meera, leads can schedule their own appointments, for no-wait conversations.