New App-to-Person messaging regulations: How will they affect you?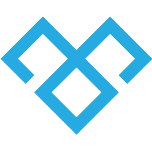 9th March, 2023
2 min read
Introduction
Businesses (Meera, for one!) have long used texting to enable better communication with customers; as our research demonstrates, texting is by far the most preferred way for consumers to communicate with a business. When that texting is automated, it's often referred to as "A2P," for "Application-to-Person" (vs. a conventional person-to-person phone call or SMS conversation). A2P platforms allow companies to communicate efficiently with their customers, at a scale that would otherwise be impossible.
What's New: A2P 10DLC
Last month, a new standard known as A2P 10DLC rolled out in the U.S. that will affect every provider or business user of A2P communications, and that includes the conversational AI messaging that Meera enables. It's an attempt to make end-users better off, by improving the reliability and accountability of SMS messaging between businesses and customers.


That's a laudable goal; we champion text-based communications as a legitimate channel and one that consumers should be able to trust. Large-scale SMS messaging relies on aggregators (known as Direct Connectivity Aggregators, or DCAs), and under A2P 10LDC, any business using SMS to send automated messages to its customers must register their business and explain the intended use of those messages. To fund this vetting process, there is also a small ($15) non-refundable fee imposed. For now, the approval process requires a manual review. And rather than only once, this registration and explanation must be carried out for each campaign. As you can imagine, this new standard is affecting the time it takes to get campaigns registered as the DCAs adjust to the new requirements.

If you use SMS in any way to send your customers alerts, updates, tech support follow-ups, surveys, or any other legitimate message, the delay can be frustrating and can take as long as 2 to 3 weeks at present.


Today's Upshot
The DCAs are ramping up their part of the approval process, by adding staffers and applying automation to shorten the lag. We expect the vetting process itself to become easier and faster as the mechanism matures and as DCAs integrate the need for streamlined approval.
The takeaway: ADD 2-3 WEEKS TO YOUR PROJECT PLANNING FOR NEW CAMPAIGNS!
Note, however, that the A2P 10DLC registration standard applies only to new campaigns that businesses may want to launch in the future. If you already have campaigns up and running, you do not need to take any immediate action.

A silver lining: Regulations spurred by bad actors can benefit legitimate users, and A2P 10LDC may in the long run actually increase the already high deliverability rate of your legitimate automated SMS messages while foiling spammers or drive-by messages.