Are Sales Follow Up Taking Too Long? Try this.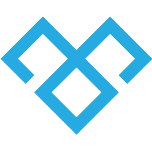 26th April, 2023
5 min read
Sales follow up is no cakewalk. As a salesperson, you collect approximately 20-30 business cards weekly, ramble through 800-1200 contacts in a year, spend 5-12 touches, and whatnot.
But sadly, the time comes when the monotony takes a toll on your performance. You treat networking as a chore, let follow up fatigue creep in, and ultimately hamper the quality of customer engagement and interaction.
Interestingly, you can eliminate all this chaos by using sales outreach tools and initiating an automated sales pipeline. This blog will walk you through traditional sales follow up pain points and how sales process automation software will help you remove bottlenecks. Let's dive in.
Sales follow up is a painful process!
Let's face it; sales follow up is mundane and tedious. If you don't know how to streamline the follow up process or leverage sales outreach tools, you cannot engage clients, lose potential leads, and ultimately squander potential revenue.
In fact, a study by Brevet says while 94% of sales reps give up after four calls, 80% of prospects say yes after 5th interaction. An awful lot of potential sales never closed. Numerous reasons are responsible for this.
Lost time
Salespeople should spend more time on sales calls with qualified leads. Even the finest salesperson can feel exhausted and overwhelmed when their sales manager needs to solicit an update from their team. You can add more hours to the time lost when the weekly sales meeting runs over because the salespeople did not fill out their reports.
In addition, the lower conversion rates from unqualified add to the time crunch, squander up revenues, and reduce motivation. And sadly, so much time could be saved just by deploying funnel automation software.
Choosing the wrong channel
It is very crucial where and how you follow up with your prospect. A lot of time, C-suite personnel could be more active on LinkedIn while he is over email and vice versa. The proper selection of channels will save you precious time and create a positive impression of you not doing your homework. The best way is to implement sales process automation software during the main phases of your follow up.
Generic marketing
Gone are the days of generic targeting. We all know that inbound marketing is an excellent method to attract prospects and motivate them to take action, such as filling out contact forms, subscribing to newsletters, etc. Unfortunately, this means you are allowing any leads in the door by not targeting specialized audiences with material that appeals to them.
Follow up fatigue creeps in when you follow up with every qualified and unqualified lead. Conversely, outreach sales automation helps save time and energy by taking over initial conversations and passing on only filtered messages to you.
The woes don't end here!
A ruined sales follow up doesn't just mean lost sales. The real risks of ruined sales follow up can disturb and hamper overall operational efficiency. Here's how:
You end up leaving a negative impression.
Poor follow up can indicate a lack of respect throughout the sales cycle. The slow response indicates sloppy purchasing and delivery as well. Implementing sales process automation software helps streamline replies and reduce client wait time.
You miss potential buying windows of customers.
This is usually due to slow quote follow up. Follow up fatigue often restricts salespeople from making one final follow up regarding quotes. While they keep on waiting, customers, on the other hand, move on with competitors.
The key here is to keep engaging with customers. Outreach sales automation tools help push critical messages at the right moment and keep the conversation going.
You frustrate your entire team.
A single new lead or recommendation requires several individuals in a company. Failure to follow up jeopardizes not only your sales but also the people who are working tirelessly to win deals. Sales automation tools save you from the monotony and maintain consistency by automating critical points in the funnel.
Traditional lead follow up is no longer good enough!
Traditional lead follow up techniques, viz., cold emails and calls, no longer bring results. It does nothing but frustrate customers with 1000 unread emails in their inbox and follow up fatigue, and subpar results.
Moreover, traditional lead follow up means you leave a long email with a 'download the blog' or 'let's have a call' CTA. It means you have absolutely no idea if they actually opened your emails, liked your content, or it straightaway moved to the trash.
Another way is to go for text marketing, but the SMS blast will lose the human touch and appear like a bot message.
Ultimately, you are not initiating conversations or human interactions with your bulk emails; you are only targeting some fancy titles and delivering a mundane sales pitch. The only way out here is to introduce funnel automation software in critical areas to keep the conversations going so you can focus on quality lead follow up.
Sales Follow Up Automation Software is the key to success
Using conversational outreach sales automation tools lets you focus more on the outcome while figuring out how to add the human touch to your messages. Furthermore, by focusing less on sending or scheduling millions of follow up emails manually and deploying an automated sales pipeline, you can focus more on personalizing your message and sending the perfect message at one glance, enhancing the critical avenue: conversions and revenues.
How can Meera be a game-changer for you?
Meera is a sales process automation software that can do wonders for your sales follow up the funnel by taking over the crucial first 10-15 minutes and driving personalized conversations with customers over texts, chats, and emails. You don't have to deal with super-lengthy, tedious, and boring sales follow up and prioritize what matters the most: Conversions!
Meera can help you close deals with little to no effort by:
Automating lead follow ups and appointment scheduling. If a prospect doesn't revert your calls, Meera will follow them up with a text.
Transferring warm leads to the team. Meera can seamlessly escalate from automated messages to human interaction and let you take over when the prospect is ready to discuss your product/service.
Sending leads into automated nurture flows from Salesforce. In other words, it will transfer potential leads or customers to Salesforce automated lead nurturing and alert you about customer questions and comments that need replies.
Meera brings more features to your table:
You can get conversational 1-on-1 text exchanges that sync with Salesforce data effortlessly.
You can process natural language to delve deeper into customer problems.
Meera creates all conversation flows for you. You can focus on other vital avenues.
You can enjoy 100% automation of the end-to-end sales outreach process, saving your precious time and energy. Additionally, you can sync leads, contacts, accounts, and opportunities with Salesforce.
The cherry on top, you kick-start launching campaigns within one business day.
Outcome: You land qualified leads, drive conversions, enhance customer engagements and close more deals in no time.
Does this interest you? Want to know more about automating your sales follow up the process or boosting growth in your bottom line? Reach out to us today.