AI-Driven Text-Based Automation: A Game-Changer in Lead Nurturing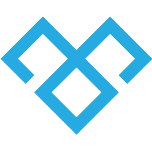 27th March, 2020
3 min read
Consequently, the procedure's efficacy has become highly dependent on the effective use of technology and sales-marketing collaborations. Additionally, the increasing uptake of smartphones and internet services has leveled the playing field for small, medium, and large-sized organizations and has created a fiercely competitive landscape.
In the aftermath of the emergence of these trends, customer acquisition costs have risen significantly. Burgeoning expectations, varying demands, shortening attention spans, and decreasing patience among target audiences have resulted in customer acquisition costs outpacing customers' lifetime value.
AI-driven text-based automation platforms have emerged as an effective and impactful tool that is helping businesses optimize lead nurturing and improve their efficiency.
This article will focus on how businesses can leverage the power of the intelligent platform to streamline lead nurturing and bolster their bottom line. However, before we begin, let's examine why traditional lead nurturing practices are ineffective in acquiring customers.
The death of traditional lead nurturing
Lead nurturing is the process of building a rapport with prospects who are not yet ready to buy your service or product. With the rise of the internet, the process became trivial. As a result, how businesses and brands connect with prospects has changed drastically in the last decade.
Once a popular lead generation and acquisition technique, Cold calling has become a relic of the past and has failed to deliver results. According to a recent report by Harvard Business Review, cold calling is ineffective 90% of the time.
A comparatively newer and modern email marketing method has followed the fate of cold calling in recent times. As a result, email inboxes today have become saturated spaces that are squirming with spam messages.
45% of the messages in emails are spam and clutter users' inboxes preventing promotional and maybe effective messages from reaching prospects.
Therefore, businesses must restructure their lead nurturing process and tailor it to prospects' convenience and expectations while ensuring customer acquisition keeps costs under control. This is where the text automation platform comes in.
A practical and automated platform, you can easily simplify the lead nurturing process. Here is how.
Text-based lead generation automation platform – simplify lead nurturing
The lead nurturing procedure consists of three distinct phases that the automation platform helps streamline:
Lead Generation
Lead Engagement
Acquisition
Lead Generation
The internet has become a hub of people of varying age groups that thrive online, and this has created a whole new ecosystem for marketers and businesses to leverage. Websites and social media pages dedicated to businesses are becoming the face of brands and a platform for communication with prospects.
Approximately 59% of the global population is a part of the new online ecosystem. With an extensive population at your disposal, these resources are a great way to engage prospects and generate leads.
In this phase of the process, the text automation platform plays an AI in lead nurturing. It engages prospects by leveraging personalized, meaningful two-way conversations to collect valuable contact information. Thus, the platform automates lead generation and enables you to meet your prospects on the channels of their preference.
Additionally, the personalized feature of the technology will help you instantly build rapport with prospects and win their trust. With modern consumers increasingly putting walls against generic sales pitches and content, a simple, naturally flowing conversation is helping businesses break through these barriers and capture their attention instantaneously.
Consequently, 52% of companies have increased their budgets to inculcate personalization into lead nurturing processes. And the automation platforms are gradually becoming the tool for introducing the element of hyper-personalization to the process, making them an innovative and profitable investment.
Lead engagement and scoring
Engaging leads quickly and effectively increases the chances of receiving a response and is vital to ensuring lead nurturing efficiency.
With cold calling and email marketing gradually failing to help businesses achieve the objective, a text-based automation platform automates lead engagement and enhances contact rates by approaching leads through communication channels of their preference.
Additionally, through conversations and intelligent machine learning algorithms, AI text messaging platforms act as lead validation software and generate sales accepted leads. The technology uses conversations to evaluate intent and performs lead scoring and qualification.
Acquisition
Throughout the process, the text-based automation platform intends to collect all the information regarding leads. In the final phase, this information passed down to the sales team helps identify the lead's preferences, expectations, and even when they are most responsive.
Unlike the traditional procedure, acquisition becomes easy with integrating text message automation platforms in the process. The technology ensures each interaction with the lead impacts them positively and increases the chances of conversion, simplifying the once hectic and time-consuming task for the sales teams.
Text-based automation platform to fast forward lead nurturing the evolution
AI-driven text-based automation platform is a versatile tool capable of spearheading the lead nurturing process. The technology does lead generation, lead engagement, and conduct follow-up roles at different stages of the process and empowers companies to scale their marketing initiatives affordably.
With AI-driven text automation platforms becoming more intelligent, the technology streamlines the lead nurturing process significantly and automates approximately 85% of business-consumer interactions otherwise handled by human resources.
The trend calls for businesses and brands to revamp their processes and leverage the potential and power of text-based automation platforms.
About Meera
Meera is an A.I.-driven text messaging & communication automation platform that emulates human conversations at scale through preferred channels. The platform also streamlines connectivity with customers to enhance sales, marketing, and service processes