3 Ways Auto Dealerships Can Sustain and Scale Business During the Pandemic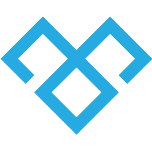 13th August, 2020
4 min read
In addition to this, commercial, rental, and government fleet purchases have reduced 70% during the same period. However, the trend is changing as factories reopen across the globe. But the way consumers buy vehicles has evolved.
With the fear of the virus still looming, consumers are reluctant to visit auto dealerships, and the trend will continue even in the post-COVID era. As a result, online sales are skyrocketing.
According to a recent survey, 60% of consumers would not visit a car dealership, and 62% are ready to complete the entire process of buying a vehicle online. These statistics suggest that auto dealerships need to focus on revamping their marketing strategies to suit the needs of the consumers during and beyond the pandemic.
To help you sustain and scale your auto dealership business through the pandemic, we have compiled a list of practical techniques that you can use. In addition to bringing business, these strategies will enable you to craft exquisite customer experiences and enhance your brand value.
Here is what you can do to attract business through the pandemic.
Here is what you can do to attract business through the pandemic
Virtual dealership tours
Every sale begins with a consumer liking the look, feel, and make of a vehicle. However, with consumers avoiding traveling to crowded places, dealerships are struggling to showcase their products.
A virtual dealership tour is a way auto dealers can circumvent the problem. By hosting these tours, auto dealers can enable customers to experience walking through the showroom and picking up the vehicle of their choice from the comfort and safety of their homes.
On-demand doorstep test drives
The concept of touching, feeling, driving, and sitting in a car is ingrained in consumers' buying a car. Due to this, test drives will continue to remain relevant. However, with consumers not visiting dealerships, the responsibility of taking test drives to the customer will fall on showroom owners.
On-demand doorstep test drives are an effective way auto dealerships can make the process convenient for their customers. The technique is also an excellent way auto dealerships can stand out among competitors and build brand value.
On-demand service pick-ups and drops
After-sales services are a lucrative revenue-generating channel for dealerships. These services contribute significantly to a dealership's profitability. Keeping these channels operational can help dealerships sustain and profit during these testing times. A great way to ensure operability is through on-demand service pick-ups and drops. The method will allow customers to schedule service from the comfort of the home and avoid waiting at dealerships to drop and pick up their vehicles.
With shoppers readily looking for alternatives to mitigate in-person contact, the introduction of the service will prove profitable for dealerships.
Communication – key to taking these services to consumers
Without a sound communication strategy, these techniques are futile. You need to communicate with your customers and make them aware of the services on offer. The problem, however, is reaching them. Since the beginning of the pandemic, companies have scaled their usage of digital channels for communications.
Most companies funnel investments into digital channels such as websites and email campaigns to attract prospect and consumer attention. The trend has made the digital space more competitive than ever and is forcing dealerships to invest heftily. Also, the efficacy of email campaigns has significantly reduced, with most of the companies using the medium to promote their products and services.
A practical solution that can enable you to overcome these barriers is text-based automation. AI-driven text messages offer organizations a personalized approach to reaching customers and prospects.
So, let's take a closer look at what AI-driven text-based platforms have to provide for auto dealerships.
Text automation – personalizing, automating, and streamlining communications
Text messaging platform for dealership businesses powered with AI is a great platform that can help dealerships streamline communications and automate administrative tasks.
By leveraging text messaging platforms, dealerships can connect with customers in the following ways.
Reach out to prospects and customers in real-time
Text messaging platforms have become a popular medium of communication that most consumers prefer. These channels have open rates of 99%, making them an effective medium to reach out to prospects and customers.
A modern text-based automation platform will help you leverage the outreach and efficacy of these mediums to reach out to your prospects and customers. It does so by sending out personalized messages to prospects on these mediums. The combination enables dealerships to capture prospect attention and drives them to respond.
Automate test drive, virtual tour, and service pick-up scheduling
Text automation platforms can also help you automate meeting scheduling for a variety of activities. For example, the platform allows customers to schedule virtual dealership tours, on-demand test drives, and service pick-ups at their convenience in the current scenario.
The flexibility that the text automation platform offers to customers positively influences their perception and enhances the probability of engaging in business with the dealership.
In addition to this, these platforms can handle thousands of customers simultaneously and aid dealerships in saving on call center and customer representative costs. Besides this, the solution can also send out reminders to ensure consumers are available for the scheduled task.
Is communicating with prospects becoming difficult for you? Are you struggling to bring in business despite rolling out customer-centric services?
Our AI-driven text-based automation platform can help you overcome these barriers and scale your business during and beyond the pandemic. Contact us today to take your business to the next level.
About Meera
Meera is an A.I.-driven text messaging & communication automation platform that emulates human conversations at scale through preferred channels. The platform also streamlines connectivity with customers to enhance sales, marketing, and service processes