What to Expect from the Martech Industry in 2020?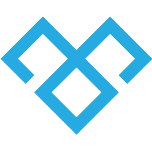 20th December, 2019
3 min read
Martech industry registered a year on year growth of 22% with the market size accounting to almost USD$ 122 billion. With customer expectations changing at a rapid pace, it has become essential for organizations to observe and adapt to the dynamic nature by leveraging marketing technology. As we head into a new year, it is essential to understand what are the trends that are shaping the future of the martech industry and eventually the effectiveness of marketing strategies. To help you in the efforts we have collated a list of the key trends that will influence the efficacy and development of martech in 2020:
Personalization and Data Privacy Laws
Ever since the revelation of the Cambridge Analytica data misuse scam, governments around the world have sprung into action to protect individuals' right to privacy. Following the incident, customers have been wary of sharing their private information while global leaders in Europe and the US have enacted laws such as the General Data Protection Regulation (GDPR) and California Consumer Privacy Act (CCPA) respectively. An increasing number of countries and regions are expected to follow the trend which will complicate data assimilation and analysis.
On the other hand, personalization of customer experiences has become a popular consumer expectation. More than 60% of customers believe personalization is a standardized service. The enactment of stringent laws against buying of data from third parties is hindering brands from developing personalized customer experiences. To overcome this problem, the martech industry is gradually adopting the zero-party data collection policy. The approach provides twofold benefits:
By interacting and engaging with customers personally, brands are building trustful relationships with their consumers
Brands a clearer picture and a holistic understanding of the customer preferences based on their age, income, and gender.
The only problem with the approach is to convince customers to provide data at will. The best way to deal with the problem is to be upfront about data collection and provide incentives in exchange for the information.
The Rise of VR & AR
Virtual Reality and Augmented Reality have emerged as two novel and innovative ways of creating unique brand experiences for customers. With technology evolving at a rapid pace, brands can now leverage the two techniques to create new customer touchpoints and advertise their services and products. The increasing accessibility and affordability of AR and VR products along with an influx of new applications and devices supporting the technology will be revolutionizing the way marketing campaigns are rolled out. Corporate goliaths such as Samsung and Ikea have already launched their AR & VRpowered applications in the market and others are following their suit. Consequently, investments in AR/VR technologies are increasing and hit an all-time high of USD$ 2.3 billion recently. The heavy investments in AR & VR are expected to continue with the technologies providing an effective way to engage customers and create brand awareness in the era of information saturation and shrinking attention spans.
AI to Simplify Every Aspect of Marketing
Artificial Intelligence and Machine Learning will be at the core of the development of new marketing software in 2020. It has been 65 years since AI's invention and the revolutionary technology has only become more advanced over time. From personalizing experiences to real-time advertising and humane conversations, AI has already found a use case in every aspect of marketing. Companies are already using AI for lead generation, customer support, personalization, lead qualification, email marketing, and prospecting. Besides this, AI is aiding in the automation of numerous processes that improve the efficacy of marketing strategies such as enhancing workforce productivity, improving database quality, boosting performance metrics accuracy, lowering the cost of customer acquisition, and bolstering ROI on marketing campaigns. The advent of conversational AI has also given rise to a new and effective form of marketing – conversational marketing. In 2020, the use of AI is only expected to intensify as brands continue to realize that the technology has the potential to positively influence customer decisions and automate administrative and repetitive tasks.
Optimization for Mobile and Voice Searches
With over 3 billion smartphone users around the world and 5G network services around the corner, it can be expected that the potential use of smartphones and mobile technology will grow significantly in 2020. Currently, 80% of the world's internet users own a smartphone and the same percentage of users use smartphones to research products and services even when physically shopping. Therefore, in order to be accessible to consumers, marketers will need to optimize websites, content, and campaigns for mobile. As we know search engines prefer a mobile-first approach, and one needs to be well-versed in mobile marketing automation too. With search engine algorithms constantly changing and consumers expecting precise answers to their questions, marketing experts would require to optimize content to meet these parameters.
As you can see marketing technology has a huge role to play in the forthcoming year. However, the only constant in the dynamic nature of the industry is change. Therefore, in order to remain relevant and competitive in the market, brands need to adapt to the changing dynamics, and keeping up pace with martech is a key element in achieving success. With the year coming to an end, it is the best time for brands to analyze their marketing strategies and make changes to grow their brand.
About Meera
Meera is an A.I.-driven text messaging & communication automation platform that emulates human conversations at scale through preferred channels. The platform also streamlines connectivity with customers to enhance sales, marketing, and service processes