Challenges Facing the Insurance Industry (and 4 Tips to Overcome Them)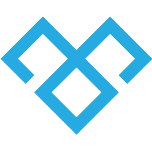 3th September, 2020
4 min read
The global insurance industry lost US$ 4.2 billion due to the pandemic until May 2020. Furthermore, the estimated value of the losses is further expected to worsen.
According to Willis Towers Watson, the insurance industry is expected to lose US$11 to US$140 billion, while Bank of America predicts the losses to be in the range of US$ 30 to US$97 billion.
The losses are due to the following factors:
Increased operational costs to manage crisis
Lack of revenue and premiums from many lines of businesses
Constantly changing claims landscape
Regulatory pressure
The use of technology to digitize operations is fast emerging as a lethal weapon to combat the pandemic's uncertainties.
Challenges facing the Insurance industry today
Before we delve into the tools and technology to sustain the crisis, let's look at the significant challenges and changes that the industry is facing.
Shift to remote work
With numerous government regulations in place worldwide and the social responsibility of keeping employees safe, insurance companies have quickly shifted to remote work.
The quick shift to remote work initially disrupted operations, but both employees and organizations have settled down and are faring well. However, working from home may have an impact on employee productivity. The situation warrants organizations to communicate frequently and effectively with their staff.
Customer query overload
Changing government regulations, heightened fear of developing ailments, canceled trips, business disruptions, and claims processing are some of the causes that have made the customers anxious. Due to these factors, insurance companies have registered a significant surge in the number of queries, complaints, and inquiries.
With contact centers operating on reduced staff, organizations struggle to keep up and respond to these queries. The trend also results in companies losing business as customers are looking to invest in health and life insurance and have exposed the dire need for automatic information dissemination.
Claim management
Restricted mobility, fear among people, and the need for social distancing is proving to be a barrier in assessing and processing claims for insurance industries. In addition, because traditional claims management depended on face-to-face exchanges with insurers or agents, customers find it challenging to adapt to the digitization of the process.
However, digital claims processing is gradually gaining impetus and can become the new norm in the industry.
Marketing and customer acquisition
One of the biggest challenges the insurance industry faces is scaling its business amidst the coronavirus outbreak. With prospects staying home and avoiding cold calls, marketing has become difficult.
Besides this, email response rates have also taken a hit deepening the crisis for the industry. In the current scenario, insurance marketers and agents struggle to contact prospects and leads even with demand for health and life insurance products on the rise.
Those mentioned above negatively impact the industry's revenue. Therefore, the situation demands the use of consumer-friendly and non-disruptive channels of communication.
Communication and automation – the keys to surviving COVID-19
The situation warrants the insurance companies to fix operational inefficiencies and communicate effectively to scale and sustain their business through the pandemic. An effective way to achieve the objectives is using AI-driven text-based automation platform.
The machine learning and natural language processing capabilities of text-based automation platforms help organizations automate and streamline communications via automated text messages for business.
The text messaging platform can help insurance companies tackle the challenges mentioned above in the following ways:
Automated information dissemination system
The modern-day platform helps insurance organizations handle the increased influx of queries and reduces channel overload. It answers frequently asked questions without the need for human intervention.
Besides this, the platform handles thousands of queries simultaneously, enabling insurance companies to work with reduced staff. Furthermore, as an automated information dissemination system, text automation platforms can answer queries 24×7, adding to customer experiences, improving branding.
Personalized marketing
With cold calling and emailing proving ineffective, AI-driven text-based automation platform is a communication enabler between companies and prospects. The technology makes it possible by using consumer-friendly and non-disruptive text messaging channels.
It further improves the efficacy of marketing campaigns by personalizing conversations and messages. In addition, the platform warms up prospects and leads for calls, with insurance agents boosting contact rates and lead conversion rates using these features.
Employee engagement and support
The advanced platforms also provide a medium to allow companies to communicate with their employees. For example, using text message platforms helps organizations automate employee feedback collection and share it with management to boost their mental well-being.
Communicating via text messages keeps employees informed about the changes in operations and policies.
Automated information collection for claim management
The AI-powered text messaging platform collects the information during claim management. By doing so, the platform, through text message conversations, collates all the necessary information required for claims processing and sends it to the respective employees.
Leveraging the process, insurance companies can take a significant load off their employees while streamlining and speeding claim processing and management.
The Bottom Line
Using conversational ai for insurance automates and humanizes 1:1 conversations at scale allows insurance organizations to improve operational efficiencies, automate communications, and work with a limited staff to enable insurance companies to cut down on costs, boost conversion rates, and craft exquisite customer experiences.
Due to the wide range of benefits, AI-driven text-based automation platform is a must-have to survive and scale business during and beyond the pandemic.
About Meera
Meera is an A.I.-driven text messaging & communication automation platform that emulates human conversations at scale through preferred channels. The platform also streamlines connectivity with customers to enhance sales, marketing, and service processes